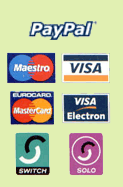 Sign-up to our newsletter
*Denotes Required field
A Consultation on Your Home
---
A home consultation gives you the tools and information to make life happier and healthier for everyone around you. It helps you create a positive and energising home. You can arrange your rooms to support your goals in life, and banish old energy that keeps you stuck.
Would it be right for you?
Are you looking for something more rewarding than a makeover, to bring your home to life and satisfy your soul?
Do you need a bedroom sanctuary, a lively friendly living space, a successful work or study room, a garden that connects you to nature's blessings? Do you know which of your rooms works best to relax in and why?
In your home consultation we can talk through your priorities and look at the rooms you want to transform. Then I can show you what to change and how, where to start, what matters most, how to create comfort and character. I can make sure we tap into your personal best directions and get plenty of chi flowing round your home. It is often true that the longer you live in a place, the less you see it – a new and practised eye can see the obvious when you have become so accustomed to it that you don't notice.
I often help people turn round rooms that are misbehaving – some rooms have no atmosphere, feel wrong, don't get used, don't work for their purpose, can't be settled in, have too many old memories, always feel gloomy – in my many years' experience, there's always a way to make them smile again, to bring out the best in them.
Key moments to call me in are:
when you've decided to redecorate, but aren't sure what to do
when you're preparing to sell and need to turn the unloved corners into assets
when you're downsizing to a new home where nothing fits and the colours fight
before you chose the new kitchen or conservatory
Are you already using colours and detail to create a good ambience, but wondering if there's something more effective you could be doing? Or if you've placed furniture and ornaments to best advantage?
Do you know why some children's bedrooms help them sleep soundly? Which colours can make you more confident? How to make a small space feel bigger?
Once you see the effect colour can have on your self-confidence, stress levels and effectiveness, you have a powerful way of creating surroundings that help you and your family become calmer, happier people. You don't even need to pay attention to the colours – they just stay in the background, gently affecting your nervous system, and helping your emotional chi rebalance itself.
People I talk to often express worries to me about the placing of objects or symbols which are important to them. They sometimes think that every ornament has to be in the right place, or they've acquired 'feng shui' items for the 'money corner' or 'romance corner'. Sometimes they have family photos, presents or inherited ornaments and can't decide what best to do with them.
Using feng shui principles, everything that matters can be placed where it will be most powerful, and we can sort out the things that need careful placement from those that make no difference. Occasionally I suggest buying a lamp or crystal for a particular spot, but there is no need for Chinese ornaments unless you like them.
Do you have a problem or goal in your life that needs a powerful lever to get things moving?
Many of my clients and students have used feng shui to help them move on in all sorts of situations. Feng shui can help you create your own extra 'luck' when you need it, providing you are playing to your own strengths and putting in the effort.
I have seen people use feng shui to help create a better social life, improve opportunities at work, cope with divorce and bereavement, make a healthier lifestyle for their children and find a new partner to share their life. Using the colours, shapes and materials associated with different qualities of chi can help develop those same qualities in your own life, be they leadership, acceptance, determination, good decision-making or hope for the future.
Feng shui can help you organize a room to support your goals: finishing the essay, starting the business, bringing family closer together, practising meditation ; whatever your aim, the right surroundings can speed the process. We can use the bagua and the five elements to start things rolling, and also use clutter-clearing – a very strong way of getting focussed and moving life on. The presence of a consultant with awkward questions and a bin-bag can really get things moving!
Do you already work with subtle energy to encourage the healing of body and mind? Do you want to harness this power in your environment as well?
If you already work with Reiki or similar energies, or you use NLP, counselling or coaching to help people, I can show you how to use feng shui to create surroundings that reinforce the positive and person-centred approach you use yourself. We can adjust your furniture layout, colour scheme and pictures, so that when clients come in they are gently helped to
relax fully and pleasantly
feel secure and in control
express themselves and accept advice
feel valued and attended to
trust your skills and experience
Many energy workers are very sensitive to their surroundings and need their therapy space set up to help them personally stay grounded and patient, to support their stamina throughout the day, and to ensure that they can shake off clients' issues and emotions.
A feng shui consultation in the fist couple of years of setting up a practice will help you get the basics right, and I can blend key marketing tips into my advice to help you attract clients. If you are working from home there are ways of making that situation comfortable for both your family and your clients. When you are ready to expand or move into new premises we can apply feng shui principles to your signage, business literature, product displays and website design to attract and retain clients.
What next?
You are most welcome to talk to me about what would make you happier with your home. I could give you advice on whether a consultation suits your needs. I never pressurise people to book, as feng shui works best for those people who are fully committed to putting energy into the process, and I want to see good results!
It may be that a 'taster' would suit you better than a full consultation – a room renovation rather than a full house- it might suit your budget and family situation better to do things in stages, and you can still get good results. I am happy to talk you through what would happen in a consultation and how you could get the best from it.
I follow the Code of Practice for Feng Shui Society Registered Consultants, so you are sure I will treat you ethically and with respect. The Feng Shui Society is a national body which monitors my practice to ensure that I give good service.
I offer three different types of home consultation, plus several optional extras. For further details, please click on the ' More Information on Home Consultations' link below.
If you would like me to ring you to give you more information, do fill in the 'Request Box' below and email it to me. I look forward to talking to you.
How To Get The Most From Your Home Consultation
Price List to December 2011
View a Sample Report
More Information on Home Consultations
Request a Brochure, Phone Call or Quote